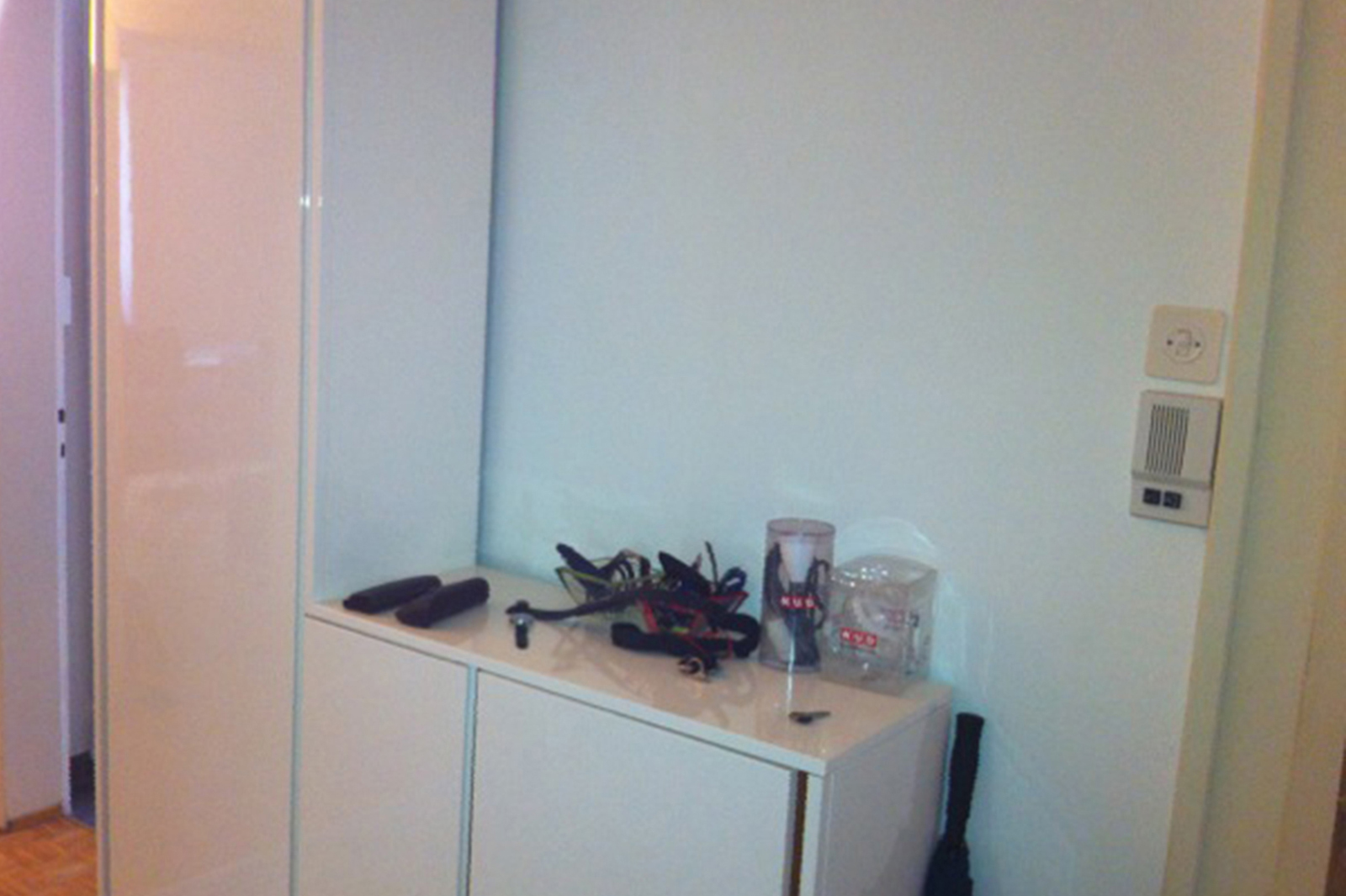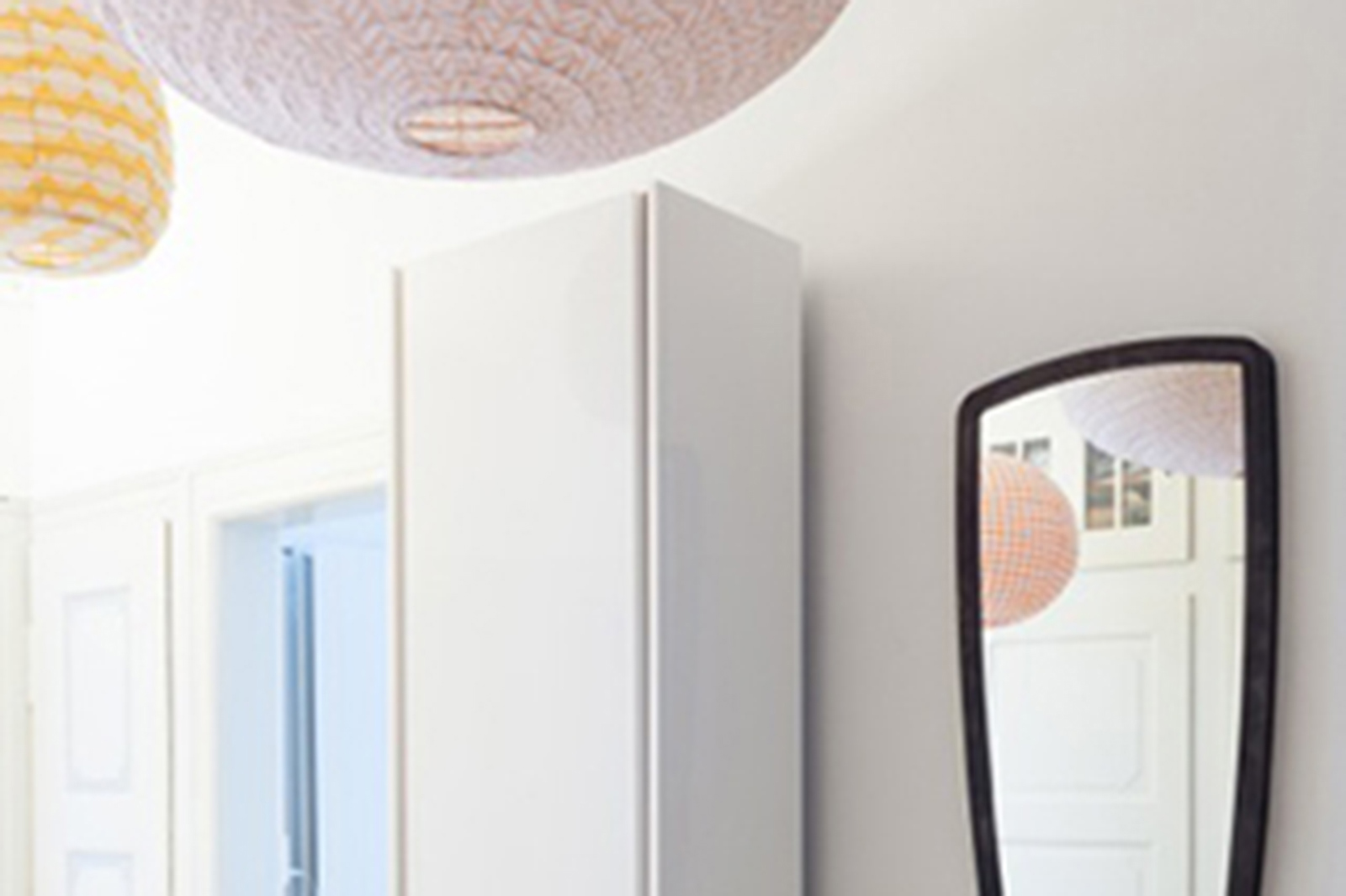 Before – After of a slightly sad hallway
This relatively not very practical entryway, because surrounded by lots of doors and quite dark, having no natural light, needed comfort and a happy note.
On top of the existing storage cabinet, we hang up a beautiful black-steeled mirror from Caravane as contrast to the boring white wall. We also added three very pretty colorful paper lamps that at night look like nice lanterns dancing on the ceiling.
To finish, we put a large sisal IKEA rug on the floor, hang up a clothes bar for all the coats and jackets and added a nice bamboo stool from KoK essential.
The room is now very welcoming and makes you want to see more surprises in the rest of the apartment!