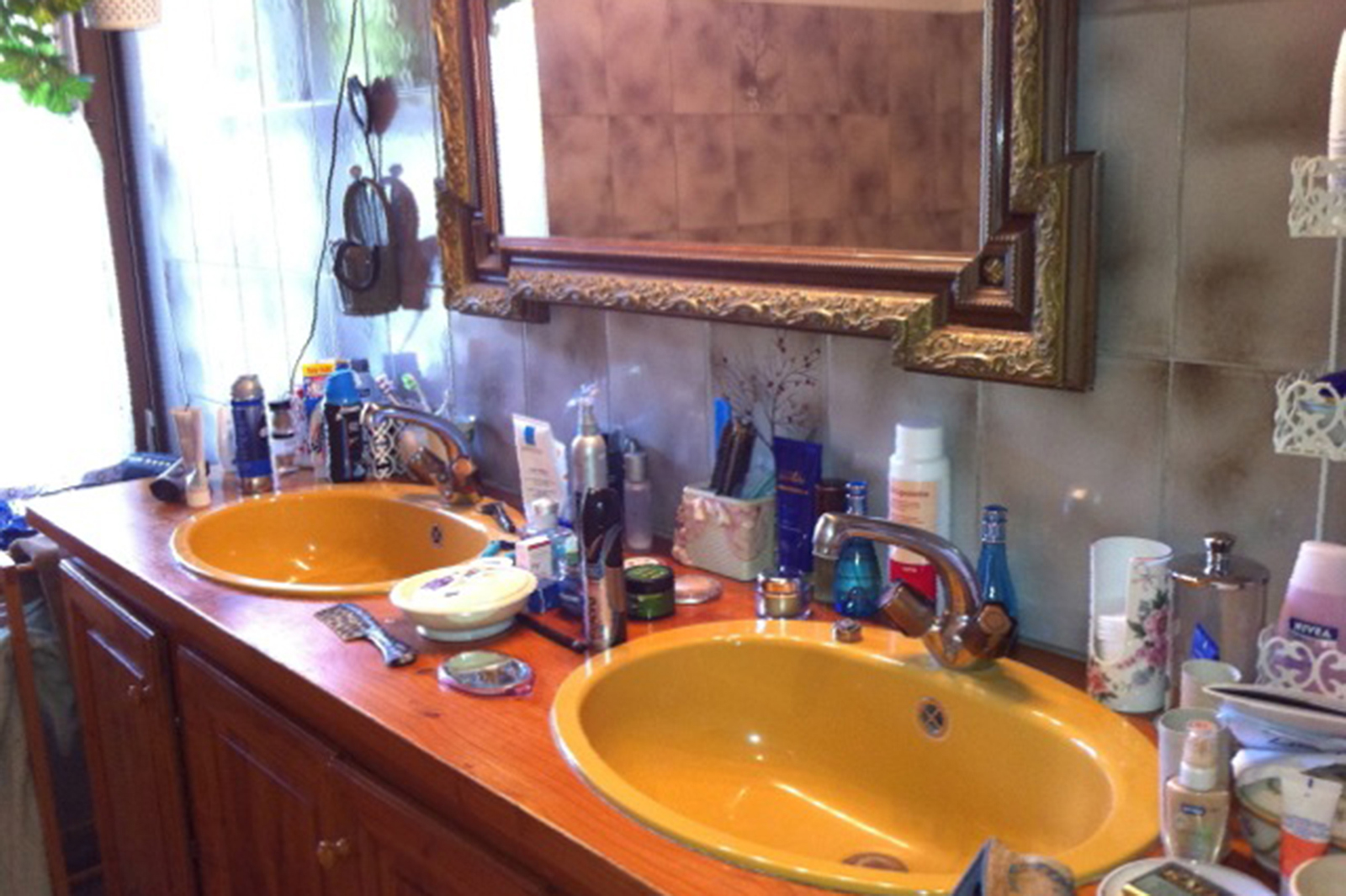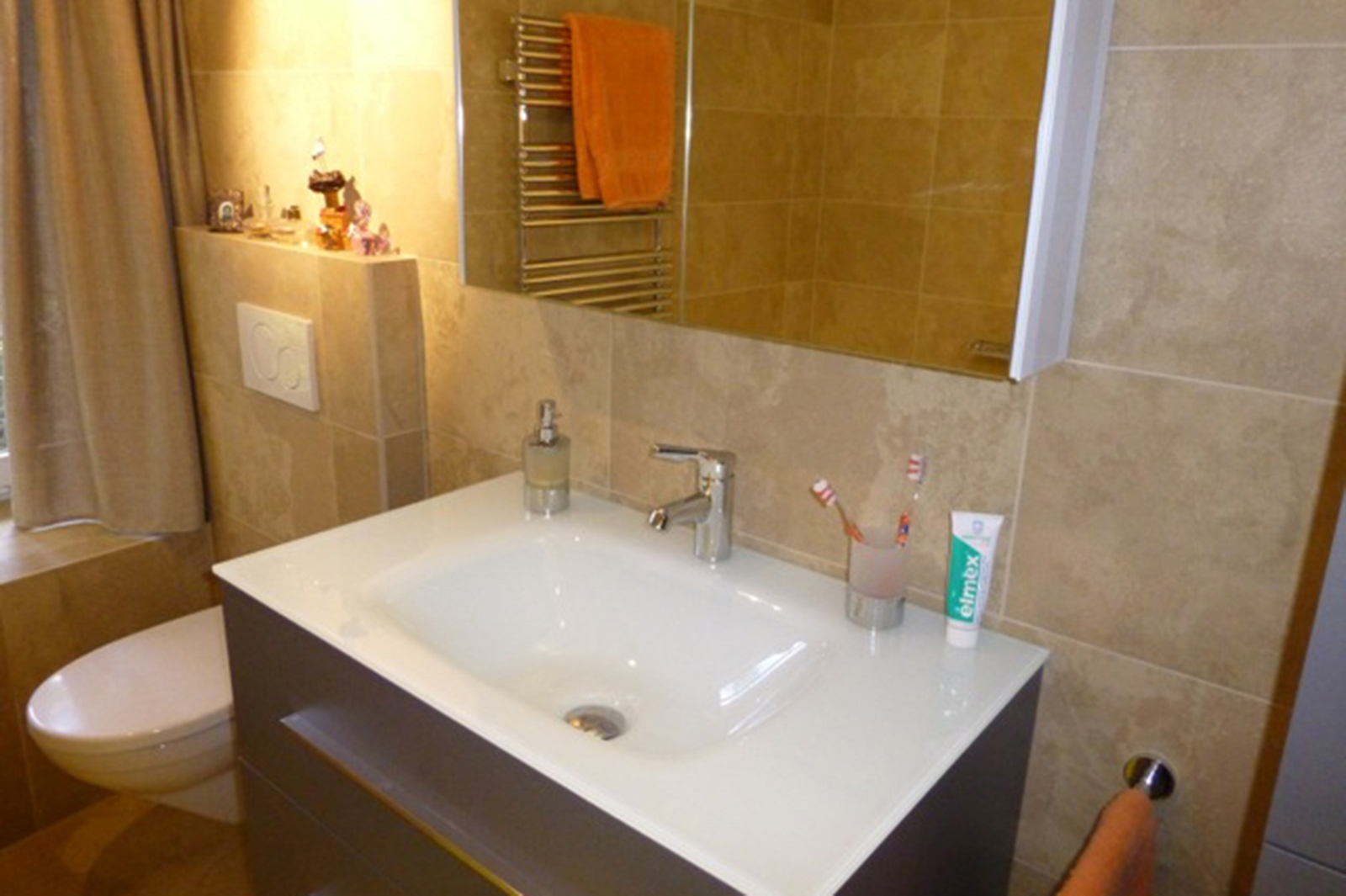 Before – After of a bathroom and its dressing-room
In this case, the existing bathroom corresponds neither to contemporary taste nor to the needs of the residents.
Indeed, this couple has a vast space at their disposal, but only one relatively small old-fashioned bathroom.
The idea was to create a bigger space and add a lot of storage. They needed two separate rooms; a large bathroom and a smaller shower room. So the unused room next to the existing bathroom was transformed into a second smaller shower room and an independent dressing room.
The big bathroom was completely modernized: a large glass shower, neutral colors for the tiles and walls, corian basins, and a cabinetry of pale solid wood. The original ceiling was repainted white in order to confer a feeling of space and tidiness to the whole room.
The new smaller shower-room was arranged in the same style that makes the two rooms look neat and harmonious.
The new dressing that took place in the former hallway leading to the bathroom has been painted in a very nice linden-tree color that matches the luxuriant green that can be seen from the window…